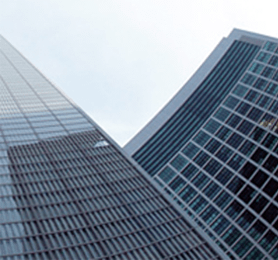 West: The meaning of maintaining and maintaining in Chinese; S: Nai, then: meaning of being prepared and harmless; special: special; meaning of exceeding. Wester's exterior wall design is more extraordinary and special, allowing designers who love architectural design to enjoy the special significance that the city brings to each day through beautiful design. Let this building become history and maintain the inheritance of our Chinese national culture.
The aluminum veneer brand of Lianxing Deli, established by Chairman Jiang Liutian, More>>
Foshan Nanhai Lianxing Deli Company's Growth Process
1. In 1992, "Lianxing Light Steel Keel Factory" was established.
2. In 1998, the "Tudeli" brand aluminum ceiling was launched.
3. In 2002, it was awarded the "ISO Quality Management System" certification.
4. In 2003, the "Vistor" aluminum curtain wall panel was introduced, and the special-shaped sheet metal workshop was added. The product technology was further deepened.
5. In 2005, "Lianxing Light Steel Keel Factory" was named "Foshan Nanhai Lianxing Deli Decoration Materials Co., Ltd.".
.
More>>
[Business philosophy] Respect for people and the environment. Care for everyone's health and development, pay attention to the ecology and harmony of everyone's living environment, establish leading indoor environment regulation standards of integrated ceiling industry, and create a comfortable and good life for everyone.
[Corporate culture] Establish "standards". To society, Lianxing takes ecological human settlements as its corporate mission and sets up the regulation standard of ecological human settlements in the industry; to the interior, Lianxing strictly requires every employee with 6S management system to carry out the daily work of "sorting out, reorganizing, cleaning, literacy and safety"; to the industry, Lianxing people dare to innovate and not. Never surpass yourself, think about what others dare not think and do what others can't do.
More>>